SAVE ENERGY
Capella Cruise is committed to prioritizing eco-friendly practices to mitigate the impact of climate change and promote energy conservation. A significant step in this direction is participating in the global movement of Earth Hour, implementing an eco-friendly air conditioning system to minimize energy usage and recovering waste heat generated from the power generator in operation.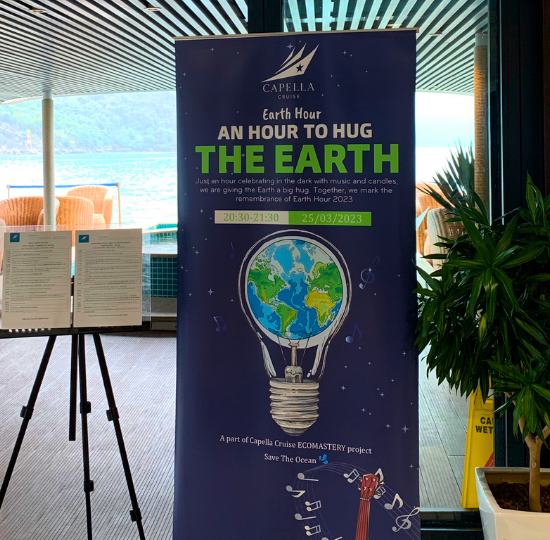 One hour to hug the Earth
There's a truth we must face, the Earth is suffering from many threats: contaminated water, polluted air, degraded soil, ecological imbalance, the climate in a trance, etc.
Capella Cruise is proud to announce our participation in Earth Hour on March 25, 2023, as part of our unwavering commitment to sustainability and minimizing our environmental impact. To mark this occasion, we have organized a special event named "An hour to hug the earth", where we encourage our guests to join us in switching off the lights for 60 minutes and celebrating in the dark with music and candles. 
By participating in Earth Hour, we aim to increase awareness about saving energy and combating climate change. We hope this event will motivate our guests to adopt sustainable practices and reduce their carbon footprint. Capella Cruise is honored to be part of this global movement and is committed to supporting initiatives that promote a more sustainable future for all.
Eco-friendly Air Conditioning system &
Waste heat recovery
Capella cruise has implemented a central air conditioning system throughout the vessel that is both eco-friendly and energy-efficient. This system utilizes sea water as a cooling agent and incorporates inverter technology, resulting in energy savings of up to 20%. Furthermore, the fresh air supply system directly draws in fresh air from the bay and distributes it to all enclosed areas, ensuring efficient cooling with fresh air in all cruise areas.
One more of Capella Cruise innovative initiatives for sustainable tourism is recycling waste heat generated during the operation of our power generator. Rather than wasting excess heat into the environment, we recover it to heat up hot water for all cabins on the cruise ship. This helps to minimize our energy consumption and reduce energy charges to the bay environment. Our commitment to sustainable energy management reflects our dedication to responsible tourism and preserving the bay's natural beauty.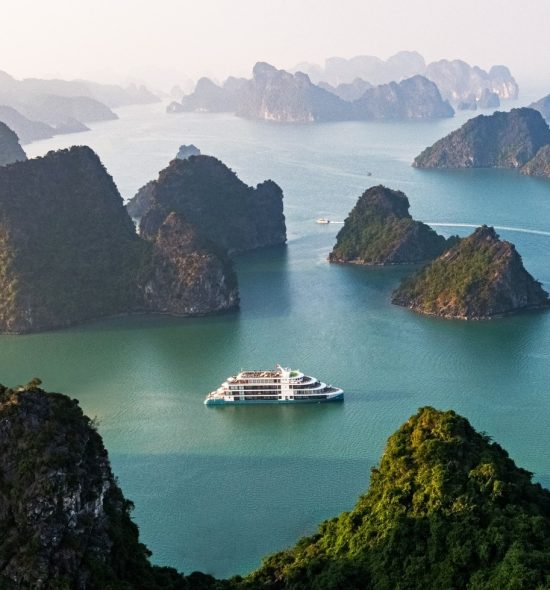 Capella Cruise's Other Eco-friendly Initiatives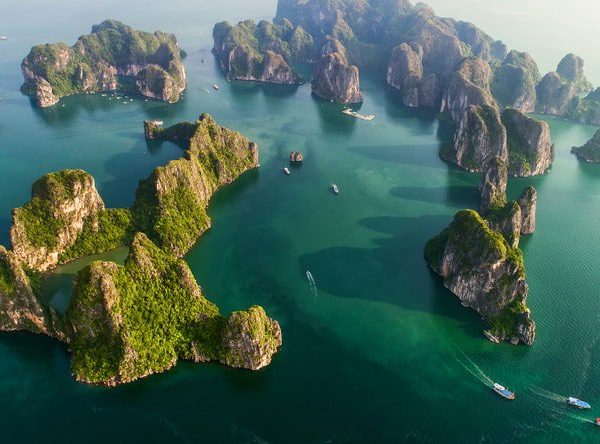 Reduce Plastic Usage
Capella Cruise has been performing activities to minimize plastic waste by replacing single-use plastic with eco-friendly materials, avoiding products with excessive or unnecessary plastic packaging and plastics that cannot be recycled. Besides, Capella Cruise has installed "Drink Me" Water Stations and reusable bottles to reduce the impact of plastic waste on the beautiful Ha Long and Lan Ha bays.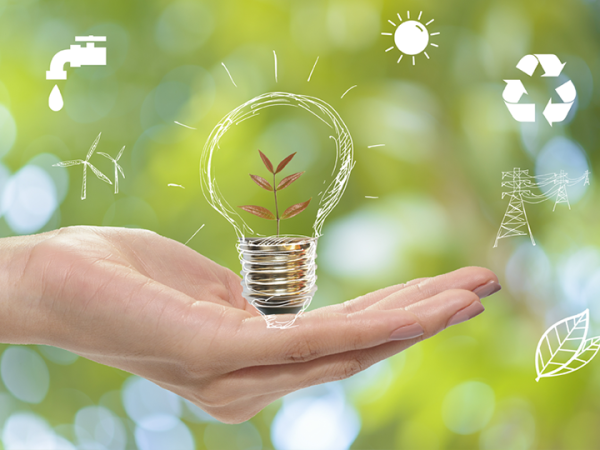 Save The Ocean
Our goal is to preserve the pristine environment of the bay and contribute to the overall sustainability of the region. To achieve the purpose, Capella Cruise has implemented a monthly bay cleaning program that involves our personnel and other industry players operating in the bay. Capella Cruise commits to protecting the environment of Halong Bay by refusing to discharge waste directly into the bay.