Capella Cruise strives for a timeless vacation. Join us on a voyage where you can experience unique personalized service of sophistication and sensation.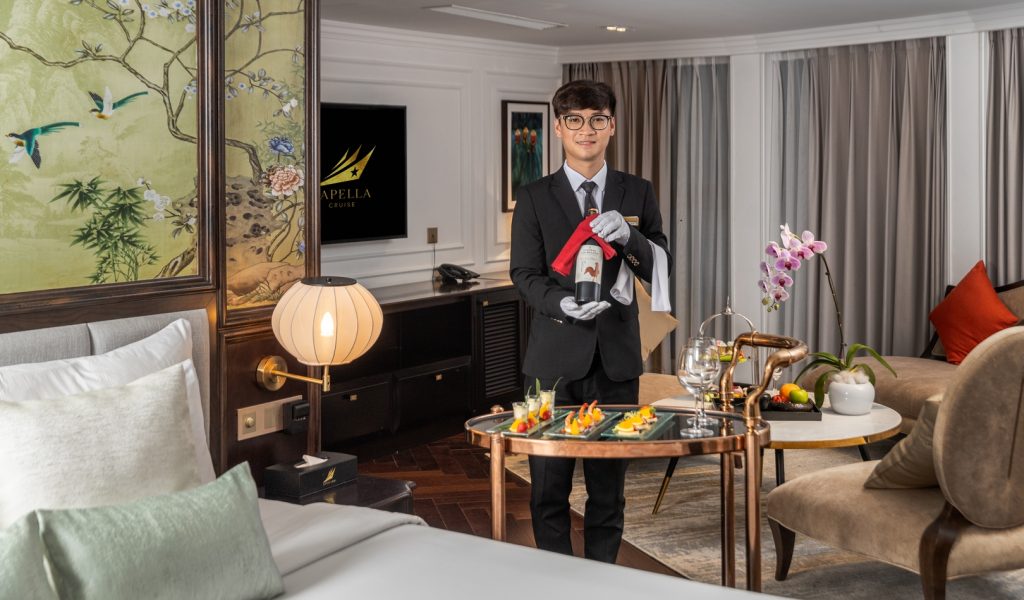 Butler Service of True Hospitality
Get a taste of the butler service onboard Capella Cruise is to see true hospitality. Our butlers are known to be excellent listeners with knowledge of the local destinations and dedicated to delivering impeccable attention throughout your journey aboard.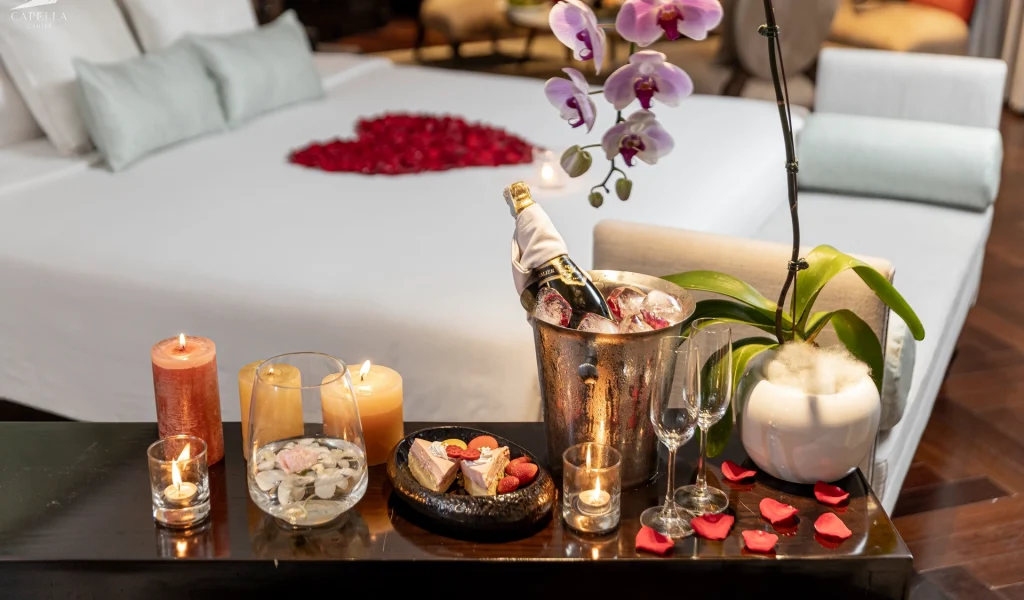 Sweet Setup for a Special Occasion
Transform your romantic occasion into an unforgettable experience with Capella Cruise. Our team crafts the perfect setting for your special day, ensuring it to become memories of a lifetime. Sailing on emerald waters under golden sunsets, explore the romance anew with every wave in the heart of nature's embrace. With your one and only.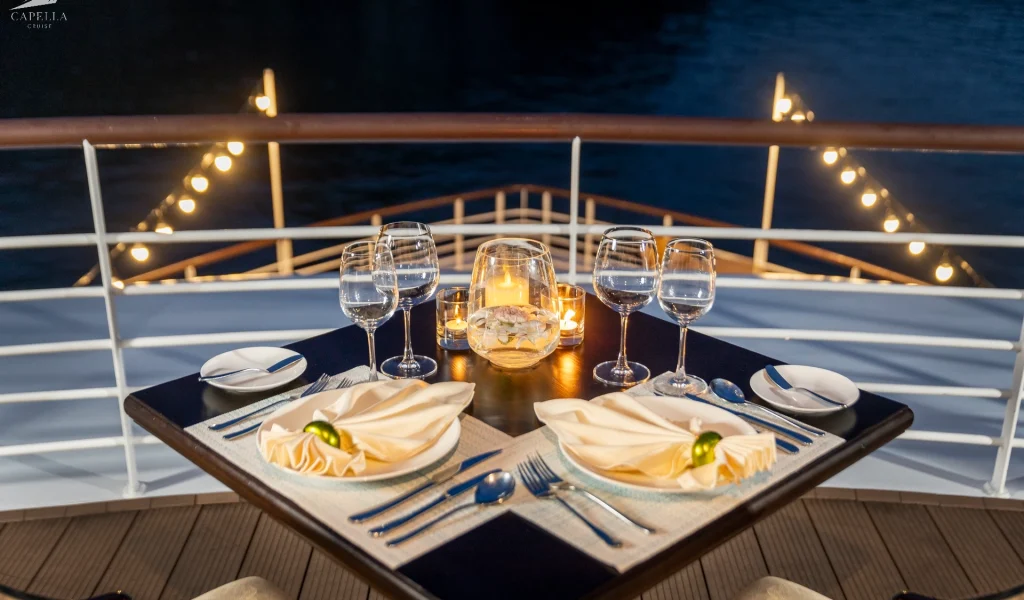 Private Dining in the World Heritage Site
A private dinner featuring a gourmet menu can be arranged to be one of the highlights in your trip to the World Heritage site. Relax, take your time, wine and dine in the spectacular atmosphere. The moment is meant to be with your significant other while soaking in the breathtaking views of the bay.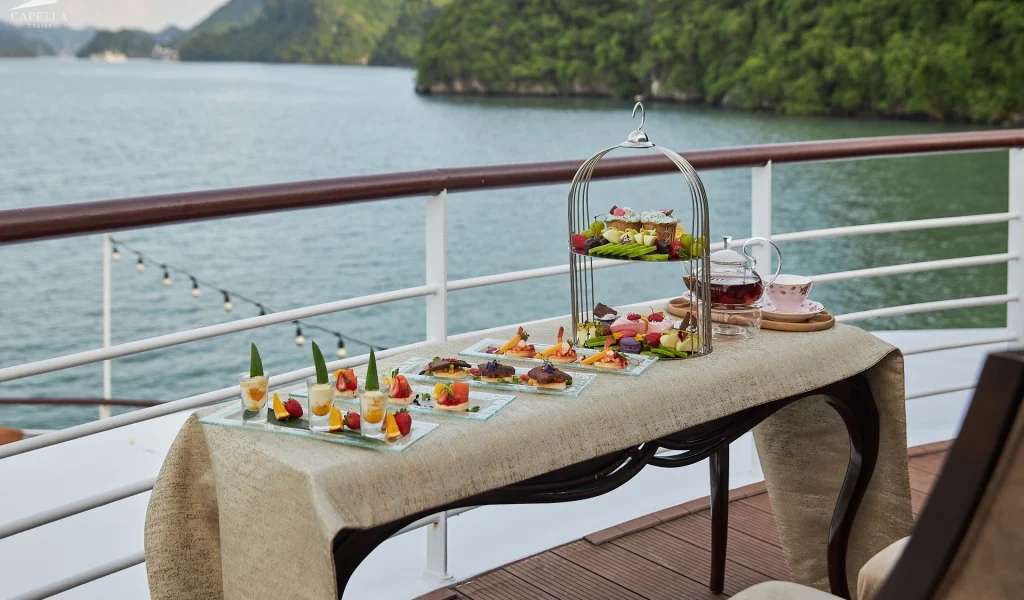 Take a Sip of Afternoon Tea & Canapé
An exquisite selection of pastries and canapés beautifully paired with premium teas. You can choose to enjoy the tea time on the terrace of your private suite while taking in panoramic views of the natural landscape, or savor at Spirit of the Sea Lounge, where the open public space is ideal for both people watching and scenic viewing.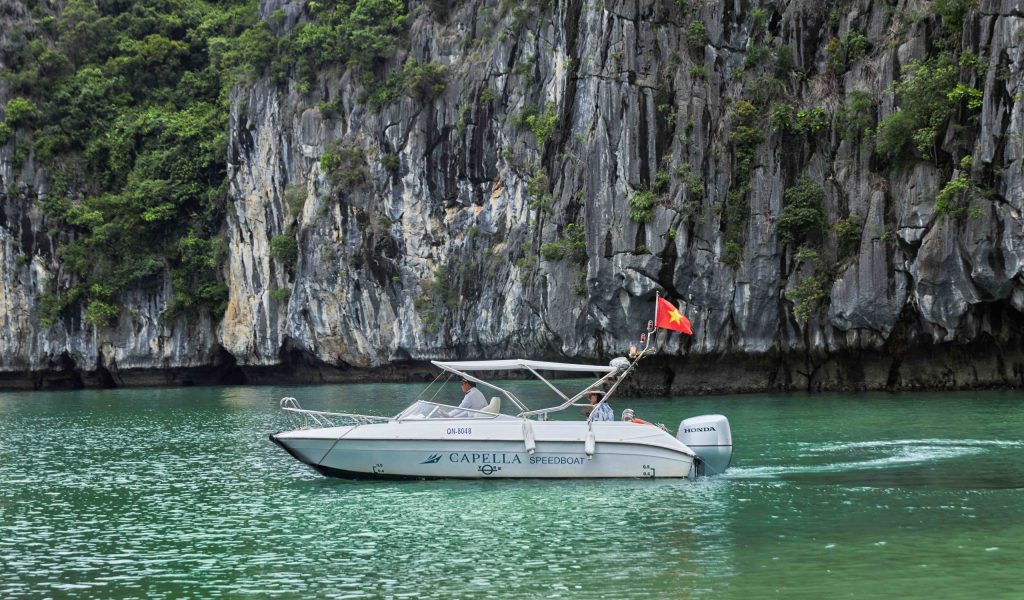 Get Thrilled on a Speedboat
Our speedboat service provides an opportunity for you to discover hidden gems across the bays. The exhilarating high-speed ride is all about adventuring remote corners in style. Let the adrenaline kick in, for the unmatched marvelous natural landscapes are here to impress!
It's in the Details with Turndown Service
Our turndown service is designed to elevate your stay, ensuring that you'll receive the special treatment while accommodating in one of the best suites. Our housekeepers are detail-oriented and will present you with a flawlessly prepared cabin, creating an ambiance of comfort and class.