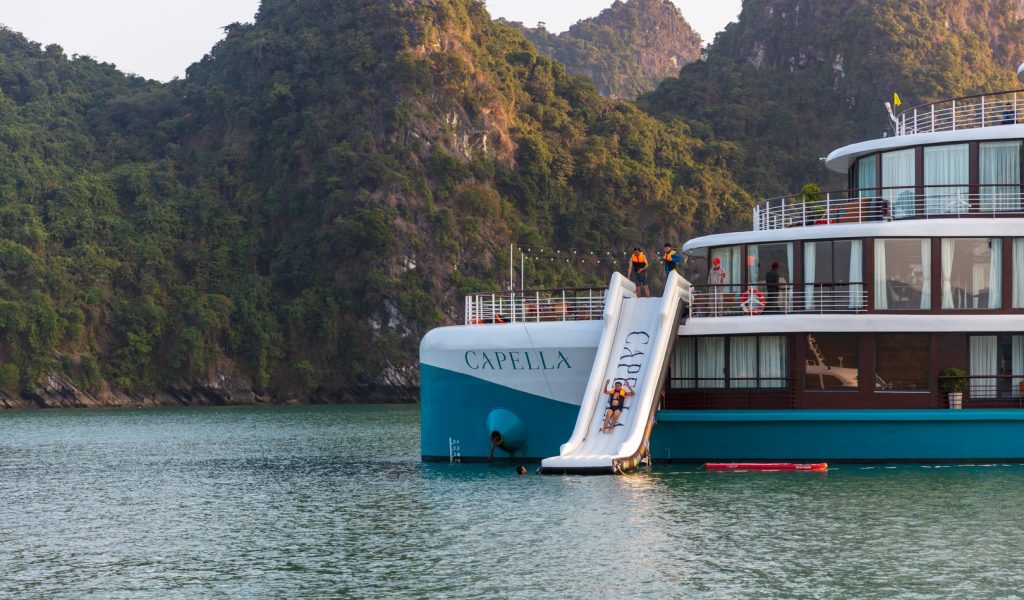 Inflatable Waterslide
This is the highlight of Capella Cruise. Slide all the way from the top to the incredibly fresh and cool emerald water of the sea. We make sure the waterslide is safe for all ages. Most of our guests look forward to giving it a try and always have a blast!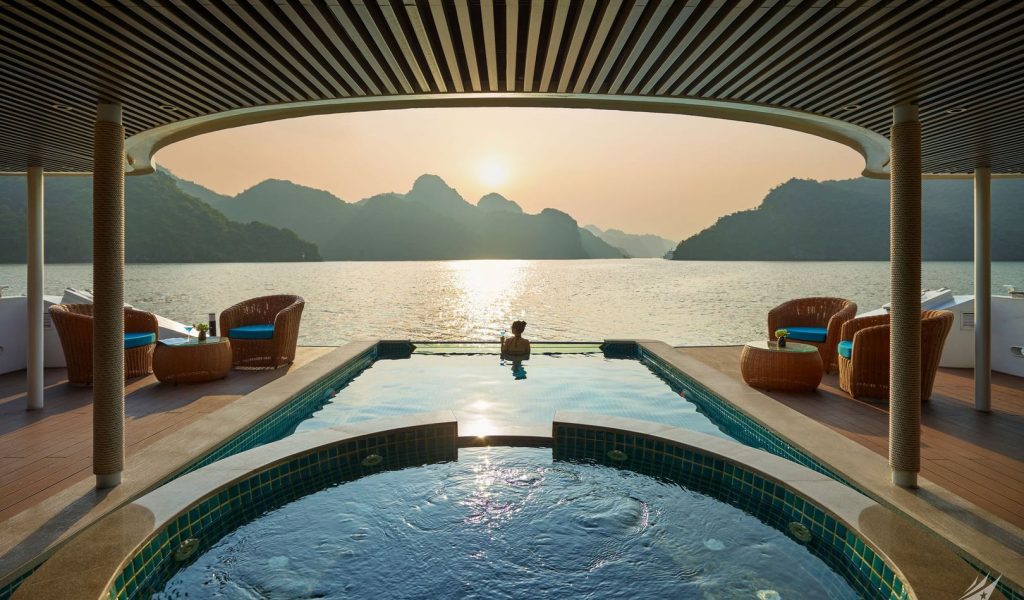 Oasis Pool & Jacuzzi
Capella has the most innovative pools in the bay: the heated Oasis Pool & Jacuzzi. These features are perfect for a gathering, especially with kids. Sip some cocktails, relax under the sun, and enjoy the breathtaking view of Lan Ha Bay.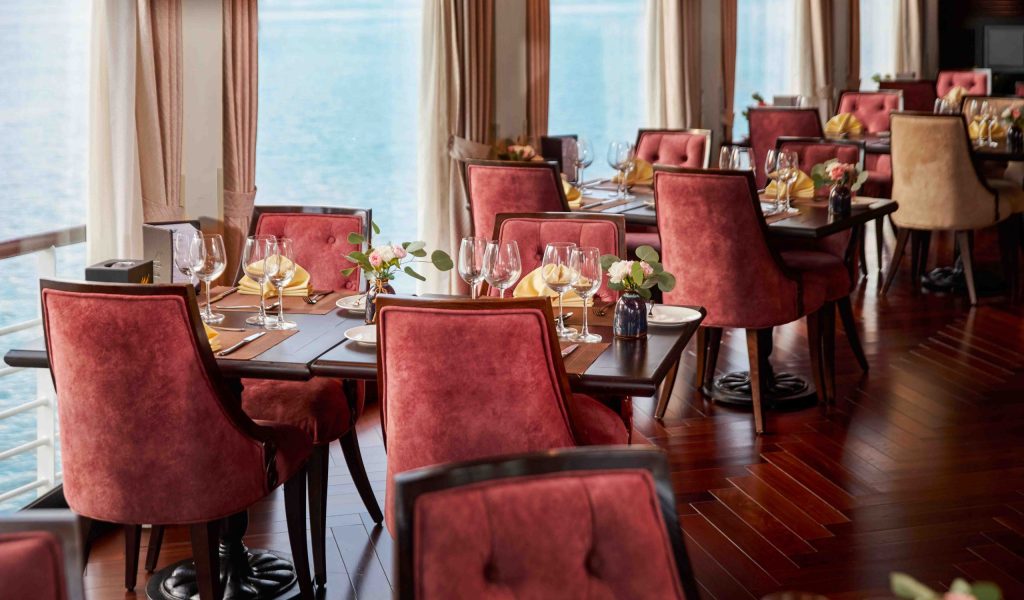 Harmony Of The Sea Restaurant
On the 2nd floor, passengers will be served a diverse culinary experience in the Harmony of the Sea Restaurant which can accommodate up to 80 guests. Not only the dishes are well-presented and taste delicious, but the decor inside the restaurant is also paid attention to detail to ensure the perfect ambiance.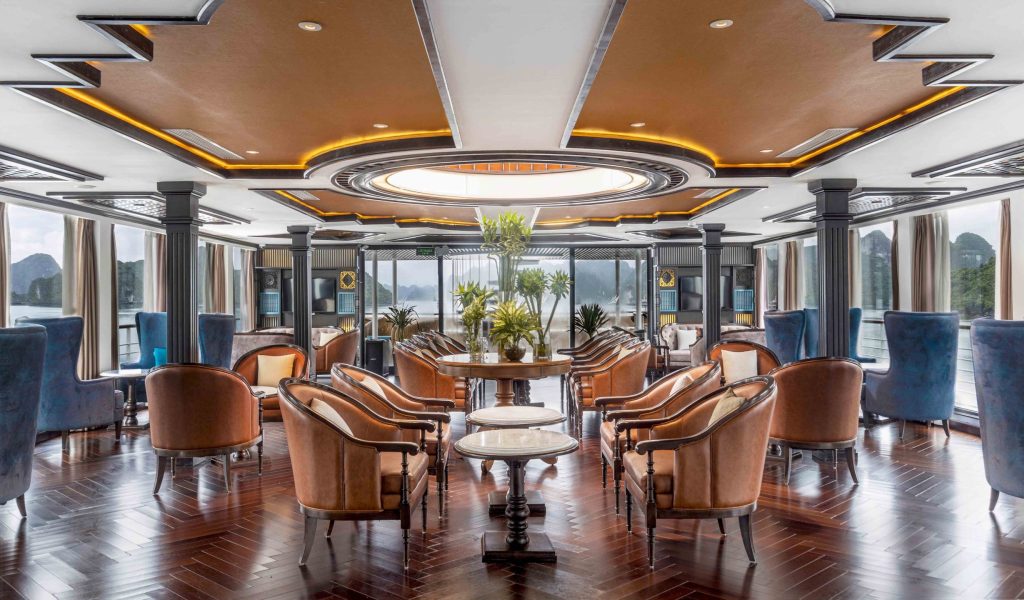 Spirit Of The Sea Lounge
Capella Cruise is intricately designed to provide both open spaces and many private corners within. It is a fantastic place for pre-dinner cocktails, sunset parties, and movie nights. The ambiance and changing landscapes behind are poetic moments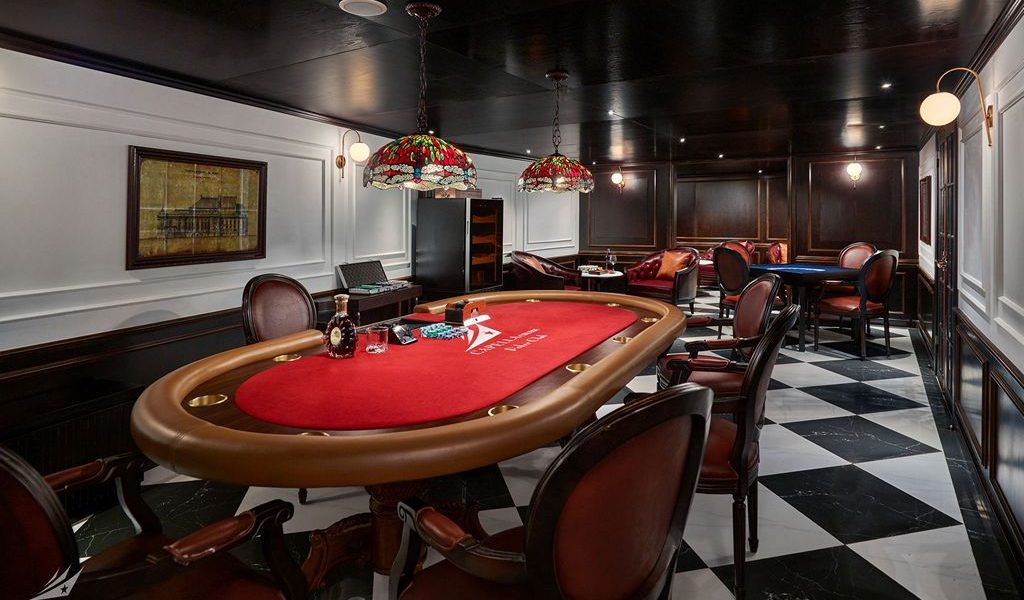 Cigar & Poker Club
The Club is ideal for groups to lounge and get together after dinner. There are board games and a poker set available to entertain everyone. The environment is suitable for guests of different groups to engage and even make new friends. Are you ready for a competition of the mind?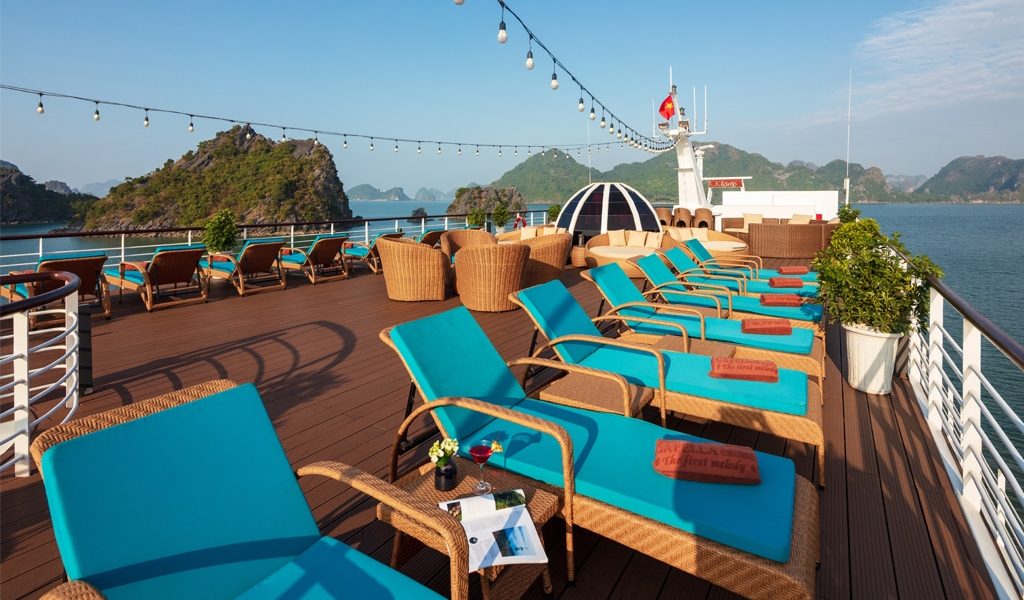 Ocean Sky Sundeck
This is the ultimate spot to enjoy the vast view of Ha Long and Lan Ha Bays while adoring the sun going up or down. The sundeck is also where the Tai Chi session starts a new day, then Happy Hour and Cooking Demonstration before the evening. Meanwhile, the sundeck is ideal for special events like a wedding ceremony or a gala dinner.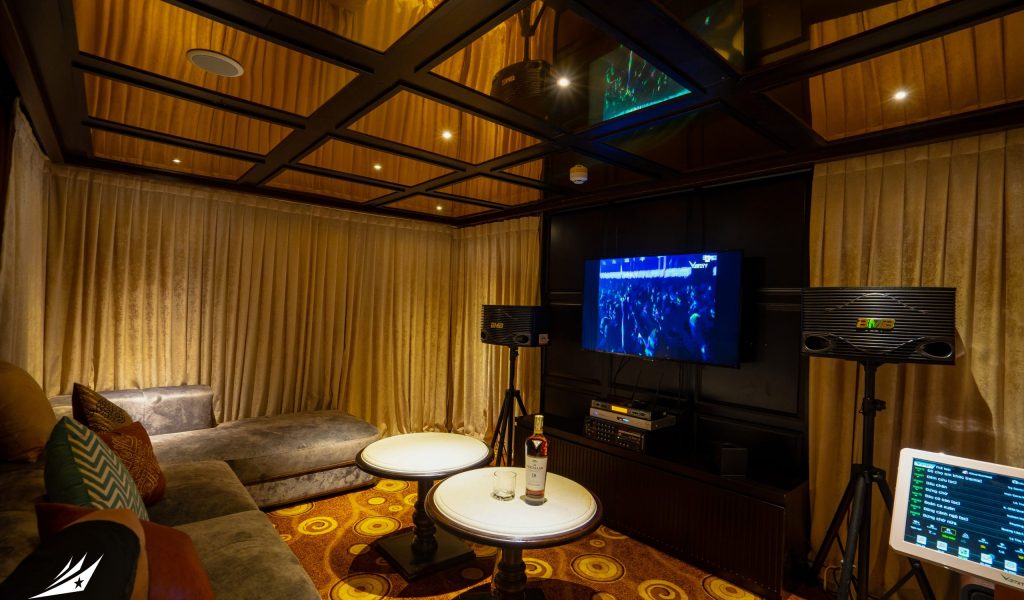 Sea Melody Theatre
If you're a fan of music and entertainment, this venue cannot be missed on your list. Here, you can sing your heart out with thousands of popular songs to choose from. Let the night be your night, take the spotlight and shine.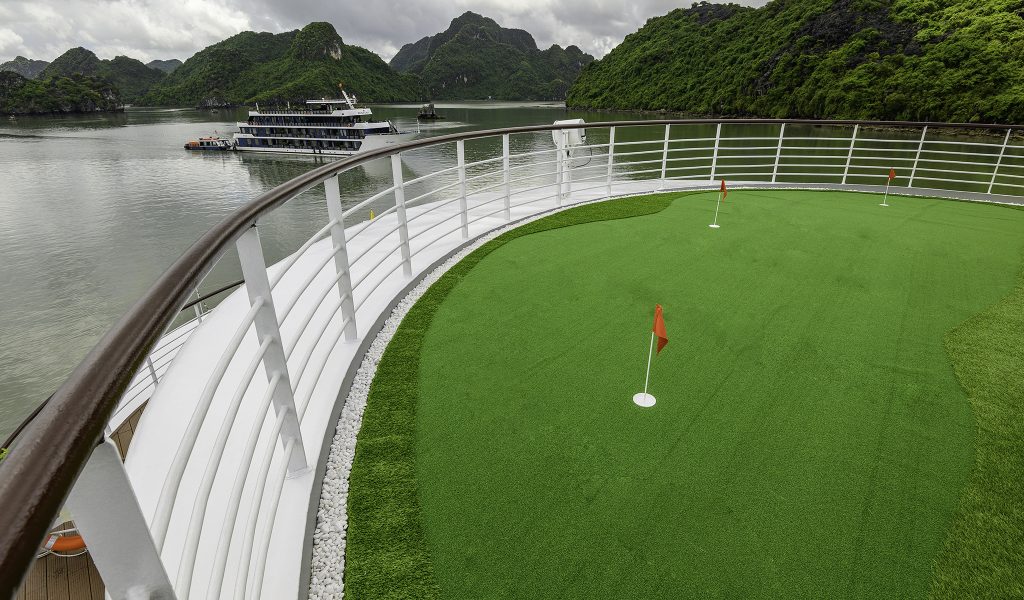 Mini-Golf Course
In the front part of the Capella ship, a mini-golf course is created to let our guests enjoy one of the most exciting activities onboard with friends and family. With the beautiful landscapes of the bays, will you be motivated to score the most?
Sea Memory Spa
After a long day filled with activities, what better than to spend an evening being pampered with rejuvenating massage in our Sea Memory Spa amidst the haze of calm incense aroma and gentle music… Join us for special treatment and feel a whole new you afterward.
Fitness Room
Our fitness room is here to let you maintain a healthy routine. Fresh and clean equipment is set up in a private space of the ship, allowing you to achieve the best workout even while on holiday. We are here not only for fun but also for your well-being